Available Dogs for breeding at Tassego´s Kennel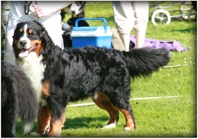 Fender är född hos oss på Tassego's Kennel. Fender är efter vår egen Dingla & pappa är Fabulous Flow v D Wustynnei. Fender och alla hans syskon är röntgade med samma strålande resultat HD A Ed 0:-)
Fender was born at Tassego's Kennel and is after our Dingla and his father is Fabulous Flow v D Wustynnei. Fender and three of his siblings are all x-rayed with the excellent reslut HD A Ed Ua(0):-)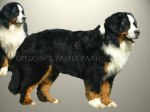 Zakk is a wonderful guy that we co-own with Ekoxen Kennel. Zakk is available for mating with suitable bitches. Zakk's main characteristics is that he is super nice, quiet and cool. He loves enough, most things in life. If you are interested in using Zakk do not hesitate to contact us or Ekoxen Kennel. Zakk has off-springs in both Sweden & Norway. Zakk is staying with Tobias in Skurup.

Jax är född hos oss på Tassego's Kennel.
Jax är efter vår Dingla & pappa är Fabulous Flow v D Wustynnei. Jax och alla hans syskon är röntgade med samma strålande resultat, HD A Ed 0:-)
Jax bor i Värmland och är tillgänglig för avel med lämpliga tikar.
Vid intresse av att använda Jax i avel vänligen kontakta mig eller hans ägare Susanne på telefon: +46 706 95 08 68.